The Sampling Project, 2018.
Silk, cotton and mixed fibre textiles. Plant dye, print, devoré and stitch.
Inspired by archival research into katagami (Japanese dyeing stencils), Hannah devised a series of textile experiments that investigate different combinations of natural dyeing, printing and stitching using a wide variety of fabrics. The resulting samples not only demonstrate technical knowledge but also reflect cross-cultural influences and a deeper, intuitive visual 'handwriting' that is hard to define. 'The Sampling Project' is presented as a a series of textile fragments, archived and catalogued for future reference.
Scroll for more images >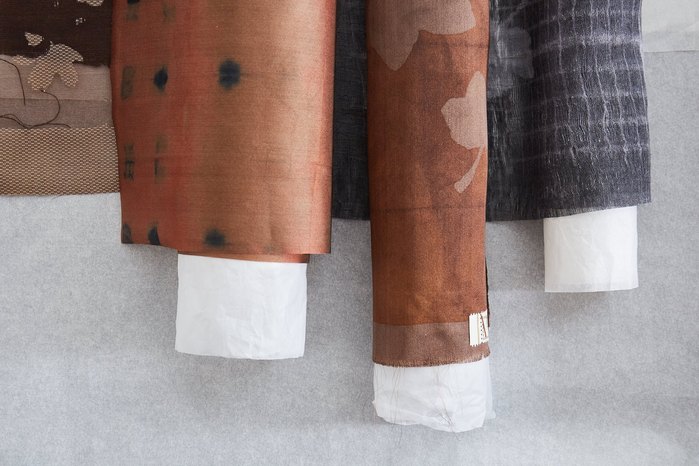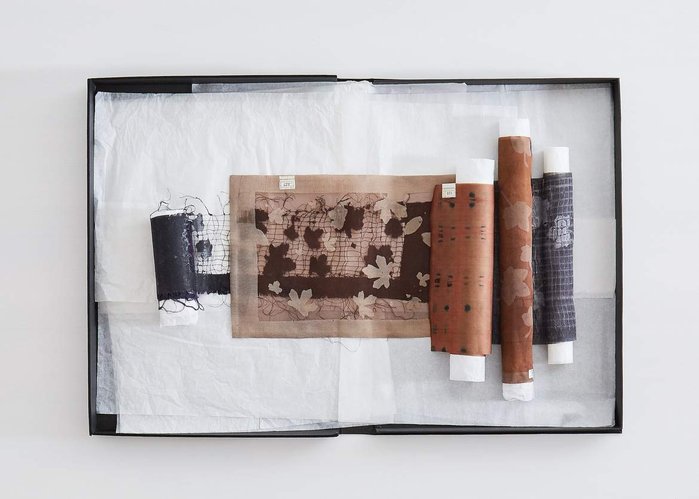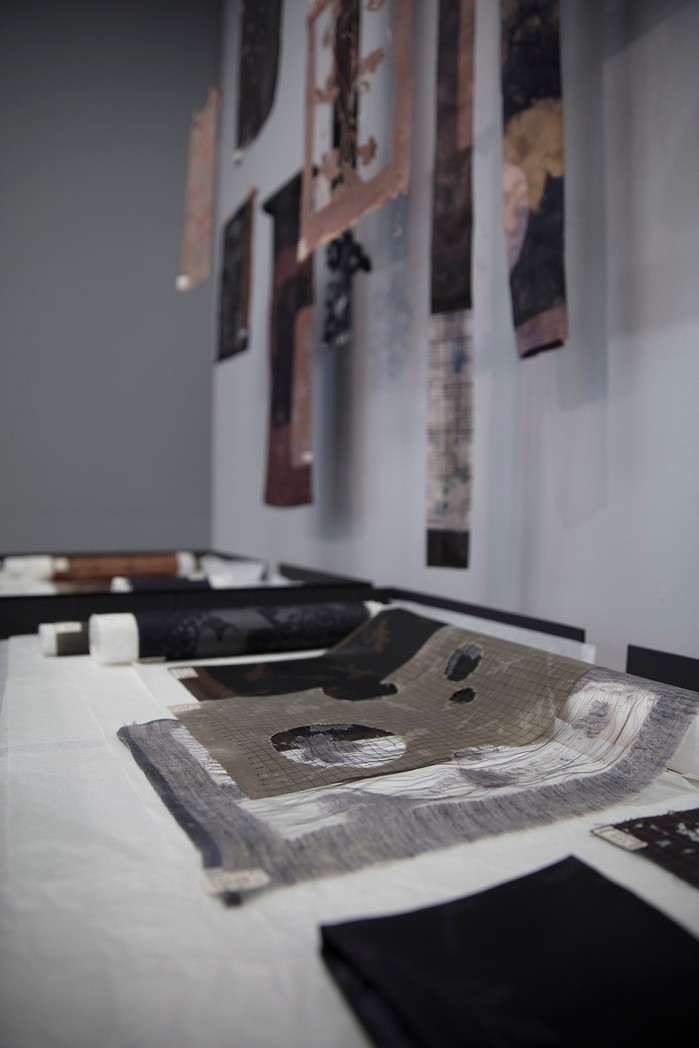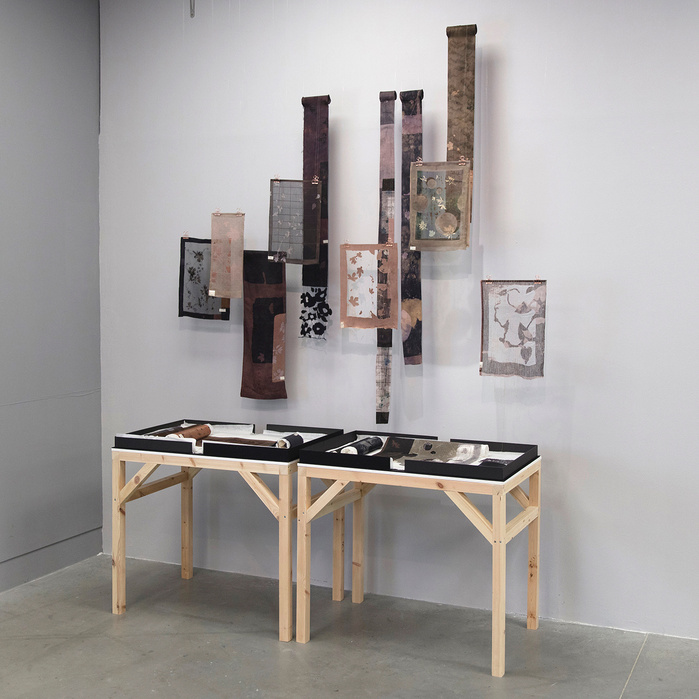 The Sampling Project was exhibited in The 62 Group touring exhibition CTRL/Shift, 2018-2020.
Exhibition dates:
Midland Arts Centre, Birmingham: 21 July - 9 September 2018
The National Centre for Craft & Design, Sleaford: 2 February - 22 April 2019
20-21 Visual Arts Centre, Scunthorpe: 14 December 2019 - 29 February 2020