Incomplete Histories, 2021.
Print, stitch, and mixed media on textile.
This work takes inspiration from the stories hidden within printers and dyers notebooks of the 18th and 19th century. Now held in archive collections, these books filled with copperplate handwriting, hold recipes, technical notes and tiny swatches of cloth, which recorded the latest innovations in the then thriving textile industries of the north of England. Yet the brief notes are only glimpses of a much
more complex, layered narrative.
The names of imported raw materials and dye stuffs punctuate the pages of the books; calico, indigo, sumac, cochineal, logwood; while the dye recipes rely on the expertise of European chemists and engineers, as they in turn, try to discover the secrets of age-old print methods and dye recipes of India, Indonesia and Japan. The printed swatches themselves are sprigged with a fashionable array of 'exotic' motifs, in imitation of the patterns of Japan, India, Africa and the Americas.
Turning the pages of these beautiful volumes, we must remember that the heyday of the British textile industries is a global story, which in many ways is unequal and inadequately represented. The exploitation of people, the pillage of cultural property and the destruction of natural habitats to feed British industry and appetites, are all issues that have not gone away. In this work, Hannah represents the incomplete stories told about textiles and encourages us to ask questions about the origins of cloth and clothing, now and throughout history.
Scroll for more images >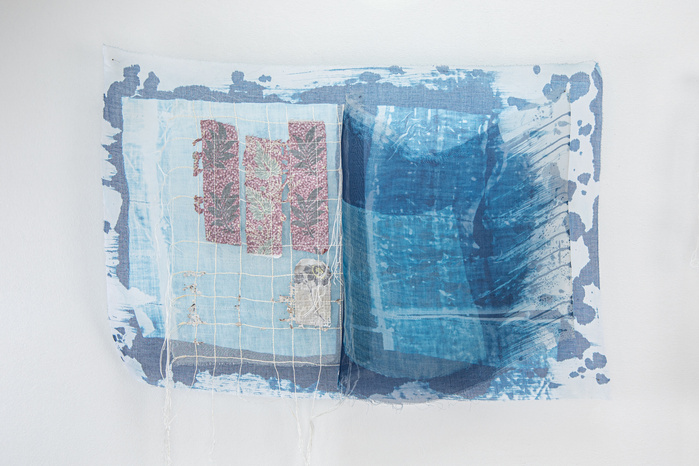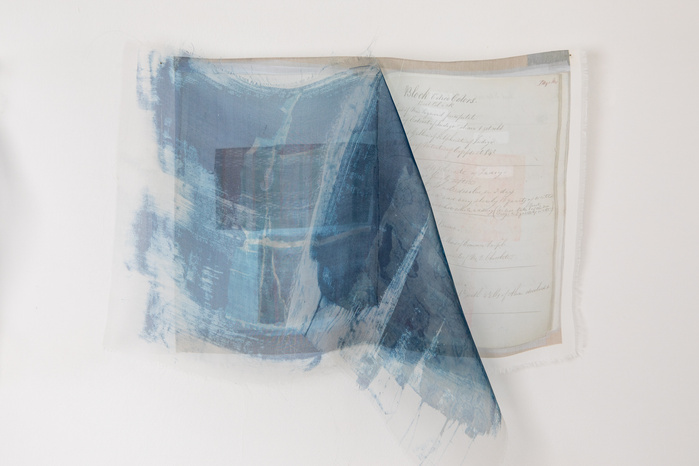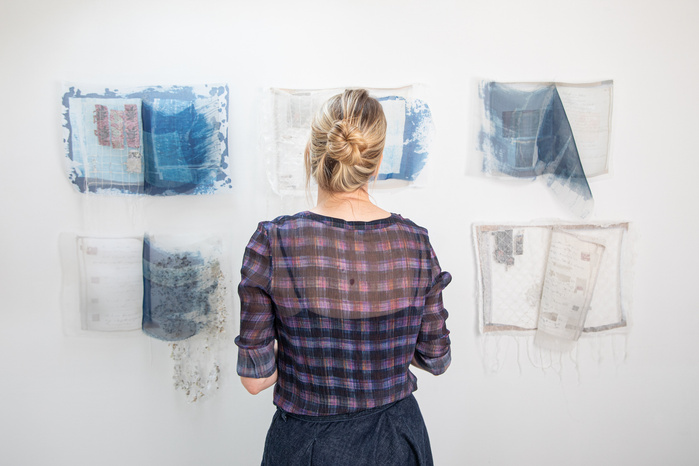 First shown in 'Connected Cloth' at The Whitaker, for the British Textile Biennial 2021.
With grateful thanks to the Bradford College Textile Archive.
Photos: Lucy Forrester, Proud Fox.
Contact Hannah for commissions.