Bastard Cloth I & II, 2015.
Cotton, linen, paper and wool patchwork piecing with hand stitch and appliqué.
In the process of developing new woven textile designs a sampling warp is created, that allows for a great many variations to be woven as a blanket of small squares. The majority of the squares are sometimes known colloquially as 'bastards', the waste product of trying out the desired designs. Occasionally the 'bastard' designs might actually prove to be better than expected and could be adopted as a potential design colourway.
In 'Bastard Cloth', Lamb has explored the idea of experimentation with blocks using improvised patchwork techniques. The pieces incorporate point paper and fabrics woven at the mill. Historic industrial sites such as Sunny Bank Mills have a sense of weight but also a lightness that speaks of blurring here and there, now and then. Capturing this sensation on cloth Lamb has employed different weights of textile to signify density and lightness. Shapes are taken from the vernacular industrial architecture but also identified on a miniature scale in the textile sampling from the archive. A language of grids and blocks is common to mill buildings and weave structures and the profile of mill rooftops can also be seen in fabrics produced by the mill.
Scroll for more images >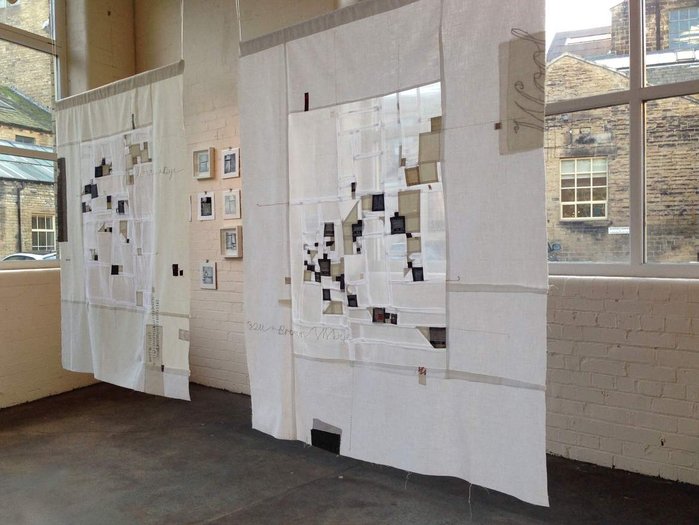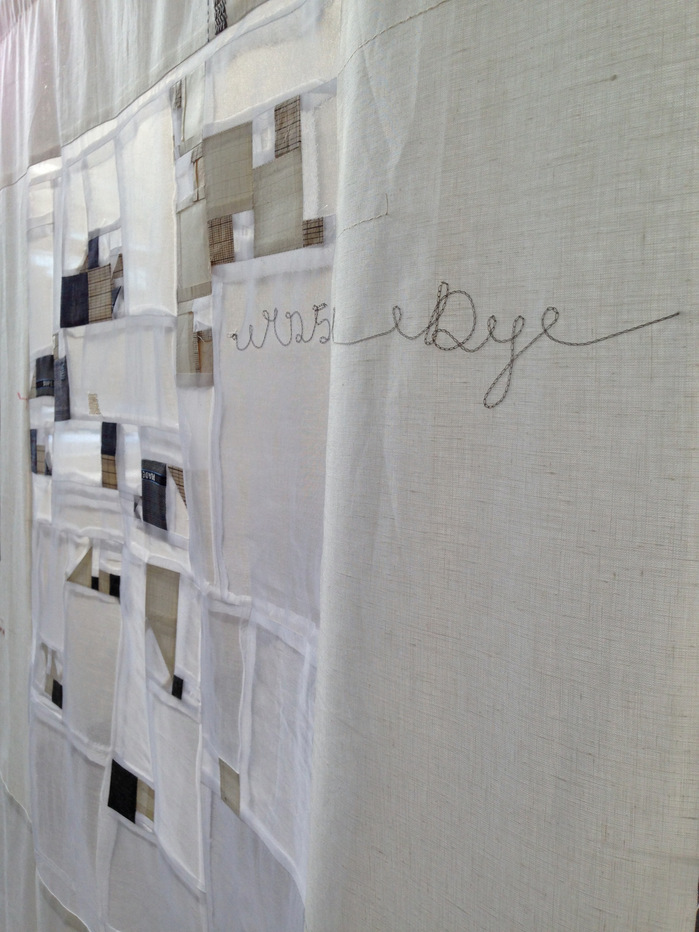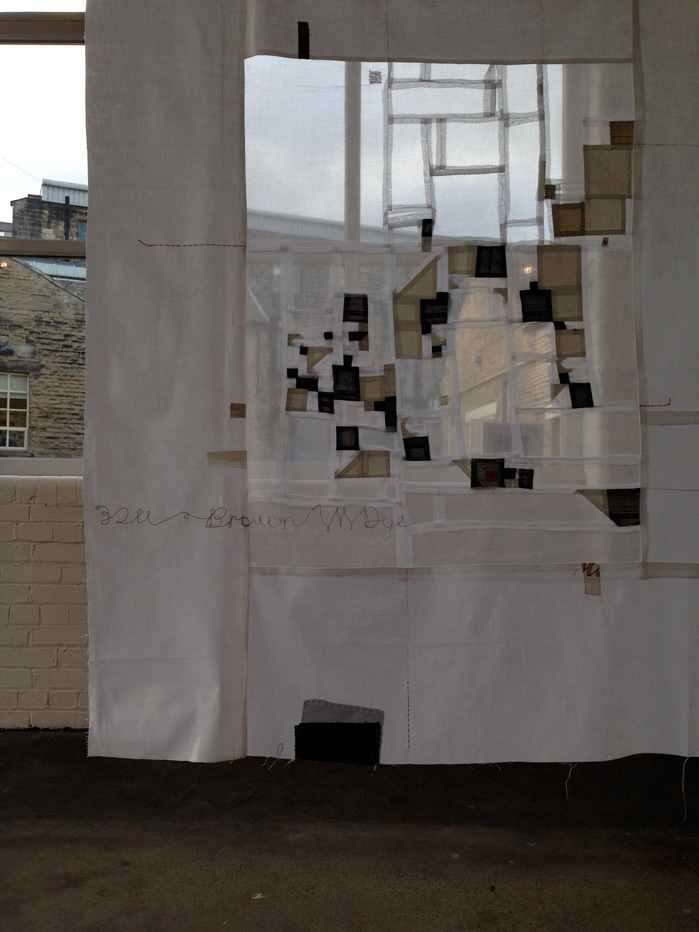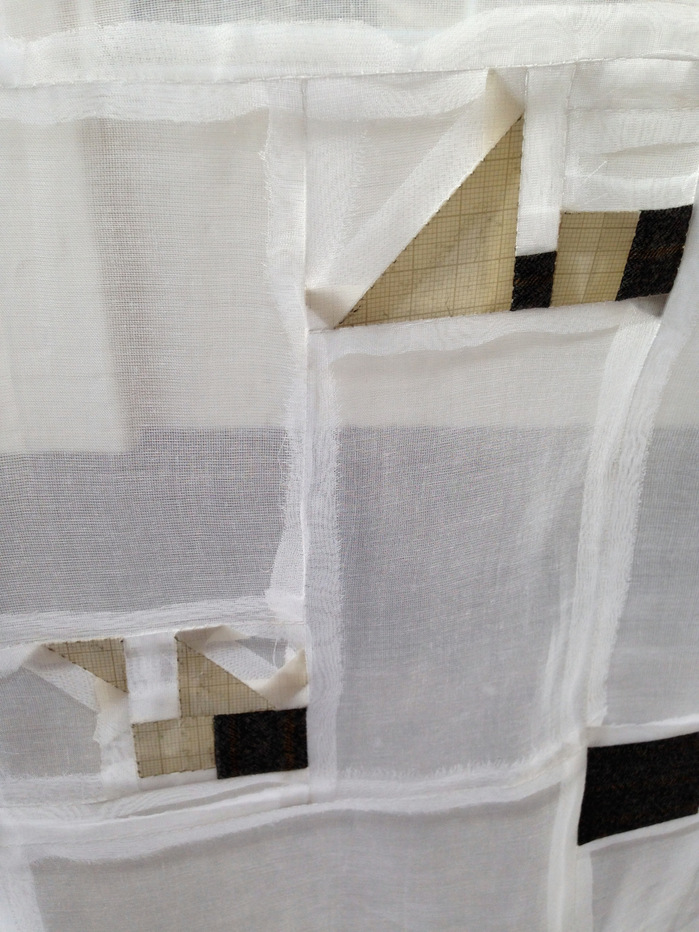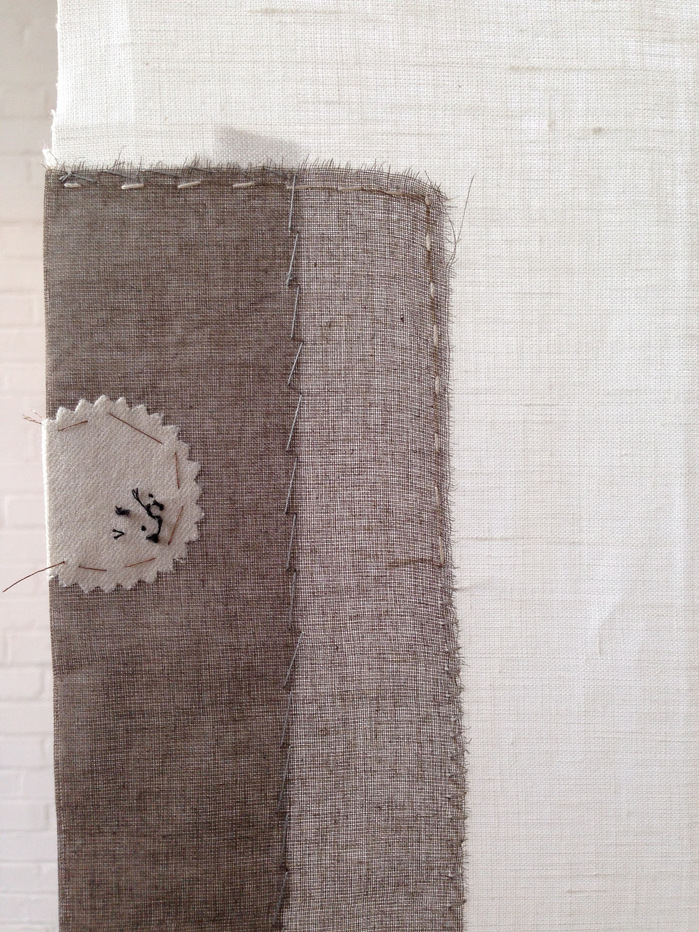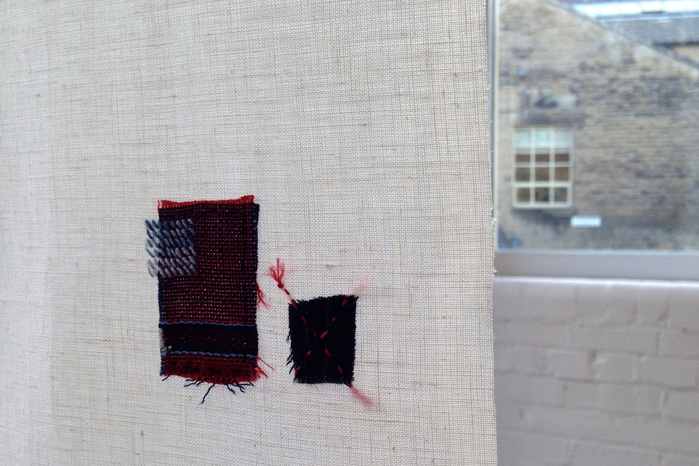 Bastard Cloths I & II were created for and first exhibited in 'Material Evidence' at Sunny Bank Mills, West Yorkshire in 2015.